Hicks column: Who decides whether you get paper or plastic?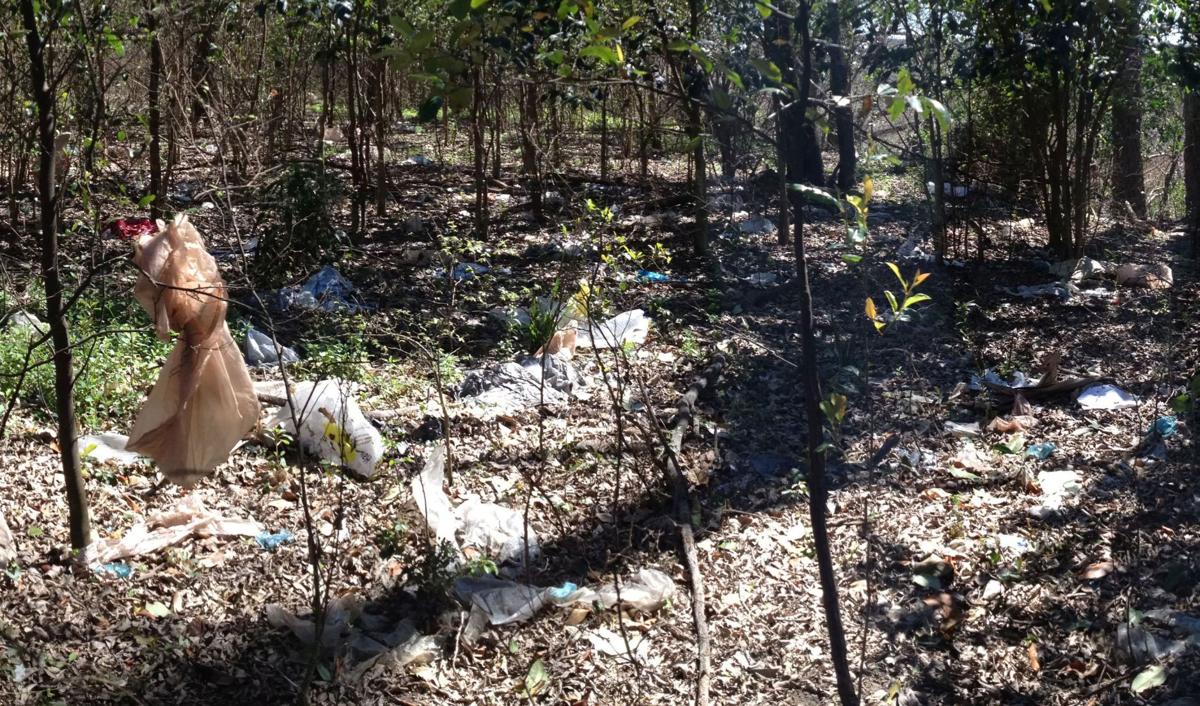 A lot of environmentalists and a bunch of beach dwellers fear the Legislature is in the bag for Big Plastic.
Right now, there's a bill moving through the General Assembly that would give the state – well, the Legislature – the authority to stop local governments from banning plastic bags.
The fears of these environmentally minded folks are not without merit. This little bill absolutely sailed through a subcommittee over the protests of residents, and then a full committee. It comes up in the House soon, which is fast work for the Statehouse.
And the rhetoric has been completely ridiculous.
"What's next after these plastic bags?" asked the bill's sponsor, Greenville Rep. Eric Bedingfield. "Is it paper McDonald's cups? Is it Styrofoam cups from the barbecue joint down the street? Is it the Styrofoam to-go boxes? Is it guns?"
Wow, that escalated quickly.
Despite the hyperbole, beach huggers can sit back and relax with a cold drink in a locally approved container. This overreach is probably not going to become law.
See, even if this passes the House, it then must get through the state Senate.
And the Senate is where everything goes to die – even non-biodegradable products made in South Carolina.
Just bidness, folks
Hard as it may be to believe, this little movement isn't actually anti-environment. It's just pro-business.
The South Carolina Manufacturers Alliance is pushing this bill, and some lawmakers say it's being done on behalf of Novolex, a company that makes plastic bags — and a bunch of other stuff — in Hartsville.
That puts the company, and all its employees, square in the middle of the Pee Dee. Or, as legislators know it, Speaker Jay Lucas and Senate Pro Tem Hugh Leatherman territory.
You see where this is going, right?
The industry is worried that if too many little towns around the state ban plastic bags, they will lose business. And their government representatives worry that a company losing business tends to shed jobs.
That's understandable. But there are 46 counties and nearly 300 municipalities in South Carolina. Two have banned plastic bags. Is this really a cause to go nuclear?
It's not like they are banning AR-15s.
No one can accuse the South Carolina Legislature of being anti-business, but this proposal does something most industry-loving lawmakers fear even more: imposing rules on other governments.
It's called "home rule," and they take it pretty seriously in the Senate.
"I don't want to pre-empt any municipality's power, so long as it is not unduly burdensome on the retailers," says Sen. Chip Campsen, R-Isle of Palms.
That wouldn't seem to be a problem, seeing as how at least on Folly Beach, the business association took the idea to the government.
And when you ask Folly Mayor Tim Goodwin what he thinks about the state imposing such restrictions on local government – even though his town would be allowed to keep its ordinance – he says two words.
Do unto others
The Legislature absolutely hates it when Congress passes on one mandate or another to them.
They gripe, they complain, and often with good reason.
But the state does the same thing to counties, sometimes with good reason – and sometimes not.
This is not one of those times.
There is no need, no cause, for the state to stick its beak into this issue. This has not become some trend; you don't see Greenville or Greenwood banning plastic bags. They make carrying groceries far too easy to do away with them in most places.
But the beaches have done it because a lot of people leave these disposable plastic bags on the beach, where they don't rot. instead they junk up the place and too often end up killing sea turtles.
That's a good reason for the ban.
Rejecting this legislation is not anti-business. If any company's business model depends on selling plastic bags to the IOP or Folly, well, they might need to look at expanding.
Maybe the House will see it that way, maybe not. But senators have a lot of ways to delay, bury and kill bills – and one of them will probably do it to this. Not because they are anti-business, but because they don't want to violate home rule.
"I don't see us approving a ban on plastic bag bans," says Sen. Larry Grooms, R-Charleston. "That's too many bans, isn't it?"
Yes, it is.
---
Contact Us